about me
HELLO, I AM VICKY
MY PASSION IS HAIRDRESSING FOR WOMEN AND MY GOAL IS TO SEE WOMENS' HAIR LOOKING HEALTHY AND BEAUTIFUL.
I have been committed to hairdressing and making ladies look beautiful since 2004 when I started my journey to having my own hairdressing business based in Northampton.
I love to continuously learn and add to my knowledge to make sure I give the best service possible.
salon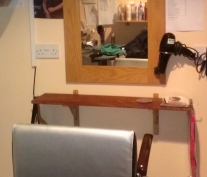 A BEAUTIFUL SALON IN NORTHAMPTON.
I HAVE A FULLY EQUIPPED SALON BUILT INTO MY HOME IN NORTHAMPTONSHIRE, WHERE CLIENTS CAN ENJOY THEIR HAIR SERVICES IN A RELAXED ATMOSPHERE.
mobile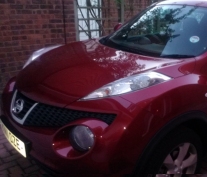 Many clients find it difficult to find a hairdresser who does their hair just as they want it. So I travel throughout Northamptonshire and Buckinghamshire and as far afield as London to my regular customers.
Please feel free to get in touch using the details you can find on my contacts page.
biography
2004
I first started hairdressing in 2004 in Jinja, Uganda, where I opened and ran a beauty salon.
The salon, called Vicky's Beauty Parlour, offered men's' and women's' hairdressing and beauty services and at that stage I was primarily managing the business. However, I then decided that I wanted more formal training in practical hairdressing skills.
2006
I went to France in 2006 to study hairdressing at the KL Private School in Carcassonne.
I then returned to Uganda and worked in the salon as a stylist and carried on managing the business.
2008
My husband and I moved to the Northampton and I continued my hairdressing studies.
When we came to the UK I decided to study hairdressing to increase my proficiency and to provide me with a British qualification. I studied NVQ Level 2 in European Hairdressing at Milton Keynes College (Bletchley) in 2008-2010. After completing my studies I worked for Amani Hair studio in Northampton for 8 months then decided to become independent.
2010
I started my freelance hairdressing business in October 2010.
I now have a hair salon at home and am also fully mobile, so that I can visit clients' to do their hair in the comfort of their own homes. I now have an established client base.
2012
I am still building my business and continuing to improve my skills.
I studied NVQ Level 3 in European Hair and NVQ Level 3 in African Hairdressing at Northampton College between 2012 and 2013 and am now studying Barbering. I have studied different application methods for hair extensions at Studio 58 and Northampton College and I am therefore now fully qualified in applying extensions.